A string of coastal villages, with pastel buildings tumbling down the hillside around picture-perfect harbours and clear blue seas – over the last few years the Cinque Terre has become one of Europe's top wishlist destinations. With the sun shining, a plate of pasta and a glass of prosecco in front of you, it's not hard to see why. But an influx of visitors often means a hike in prices to go with it. So do the Cinque Terre's costs match its popularity? Here I share my trip budget breakdown for a five-day trip to the Cinque Terre.
Note: these costs are based on my travel style – mid range with a touch of affordable luxury – so I keep the costs down where I can to can splash out on special experiences that are worth the extra. So there's usually a mixture of hotels and apartment rentals, cooking and eating out, free activities and paid excursions.
Read more: The first-timer's guide to visiting the Cinque Terre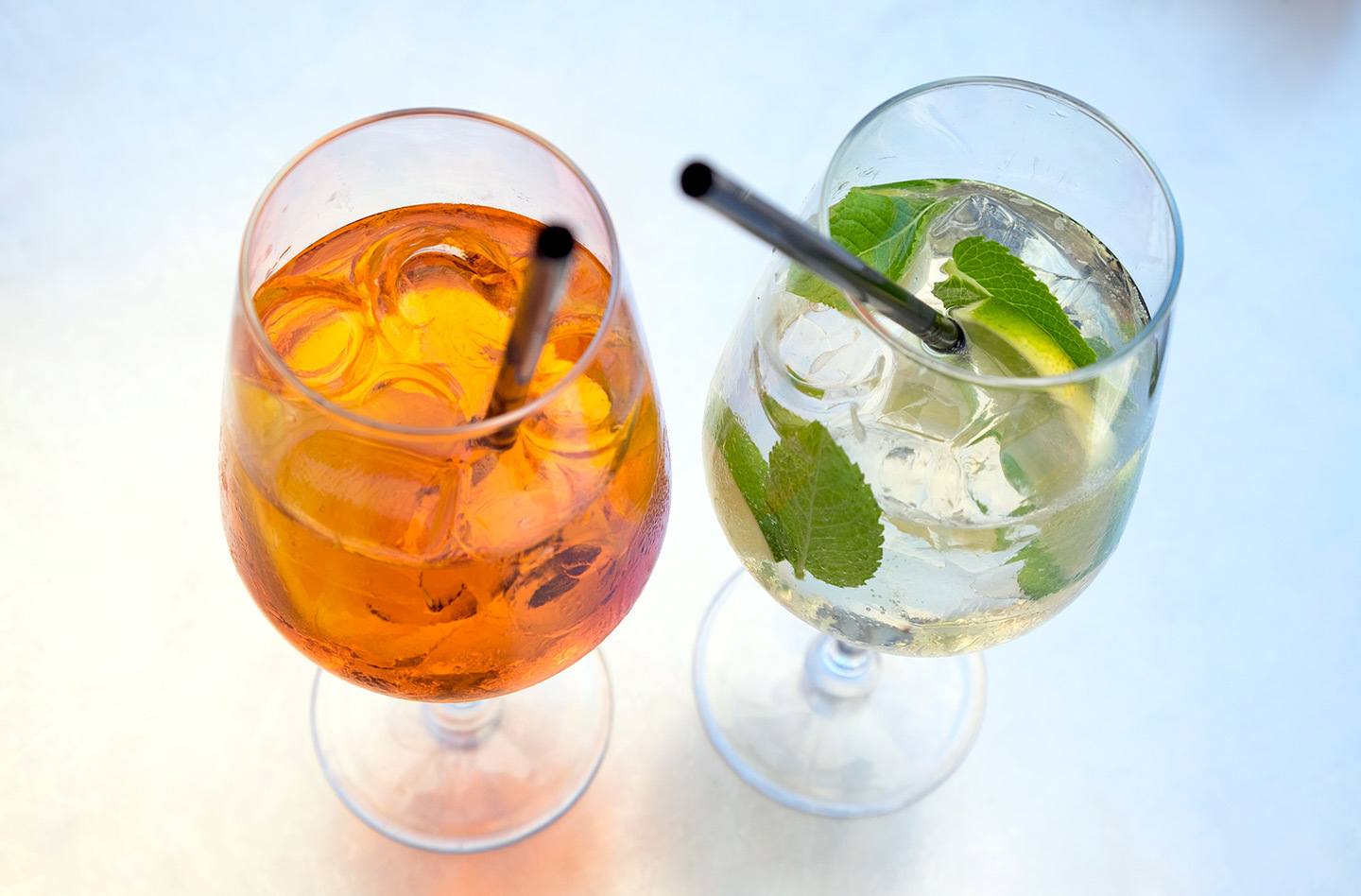 Accommodation
Accommodation's the biggest expense in the Cinque Terre – though you can save by staying in neighbouring Levanto or La Spezia. But we wanted to be right in the heart of things, so found a one-bedroom AirBnB apartment in Corniglia. There are only a few hotels in the Cinque Terre, and they're limited to Monterosso and Riomaggiore, so accommodation is mostly apartments or guesthouses. Our apartment had an open-plan kitchen/diner/lounge with a sofa bed, separate bedroom, bathroom and balcony, as well as a shared roof terrace (where we spent most of our time). It cost €836/£745 for four people for five nights (including AirBnB fees), which works out as €167/£149 a night or €41/£37 per person per night. There's also a tourist tax of €1 per day per person – it's capped at three days though so we paid €3 each for five nights.
Total accommodation cost: €848/£756 or €212/£189 per person – an average of €42/£38 a night each.
Transport
The easiest way to go to and around the Cinque Terre is by train. Our trip to the Cinque Terre was part of a longer European trip so we had an InterRail pass, but otherwise a train from Genoa to the Cinque Terre costs €11/£10 each way. Trains on the Cinque Terre line from La Spezia and Levanto run frequently throughout the day, stopping at each of the village and costing €4/£3.50 for a single journey, irrespective of how far you go. So you can easily walk one way and get the train back. Our trains one day were covered by the Cinque Terre Card (see below) but we also took five single journeys, costing €20/£18 in total.
The other way to get around the Cinque Terre is using the public ferry – with some great views along the way. We didn't use it that much as Corniglia is the only village without a harbour, so it doesn't stop there. But we did take a day trip down the coast from Manarola to Portovenere, costing €25/£22 return.
Total transport cost (including Genoa trains): €67/£60 per person – an average of €13.50/£12 a night each.
Activities
The reason most people visit the Cinque Terre is to soak up those amazing views, go hiking and take a dip in the sea, none of which is going to cost you much. You do need to buy a Cinque Terre Card if you're going to walk along the coast path, but that only applies to the stretch from Monterosso to Corniglia (it's closed for the foreseeable future from there to Riomaggiore after a landslide). A one-day pass costs €16/£14.50 and also covers local trains and buses, wifi and toilets. We also did some of the hikes along the higher hillside paths, which are free to access. Other than that we took a boat trip down the coast to Portovenere (covered under transport) and looked around the castles in Vernazza (€1.50/£1) and Portovenere (€5/£4).
Total activities cost: €22.50/£19.50 per person – an average of €4.50/£4 a night each.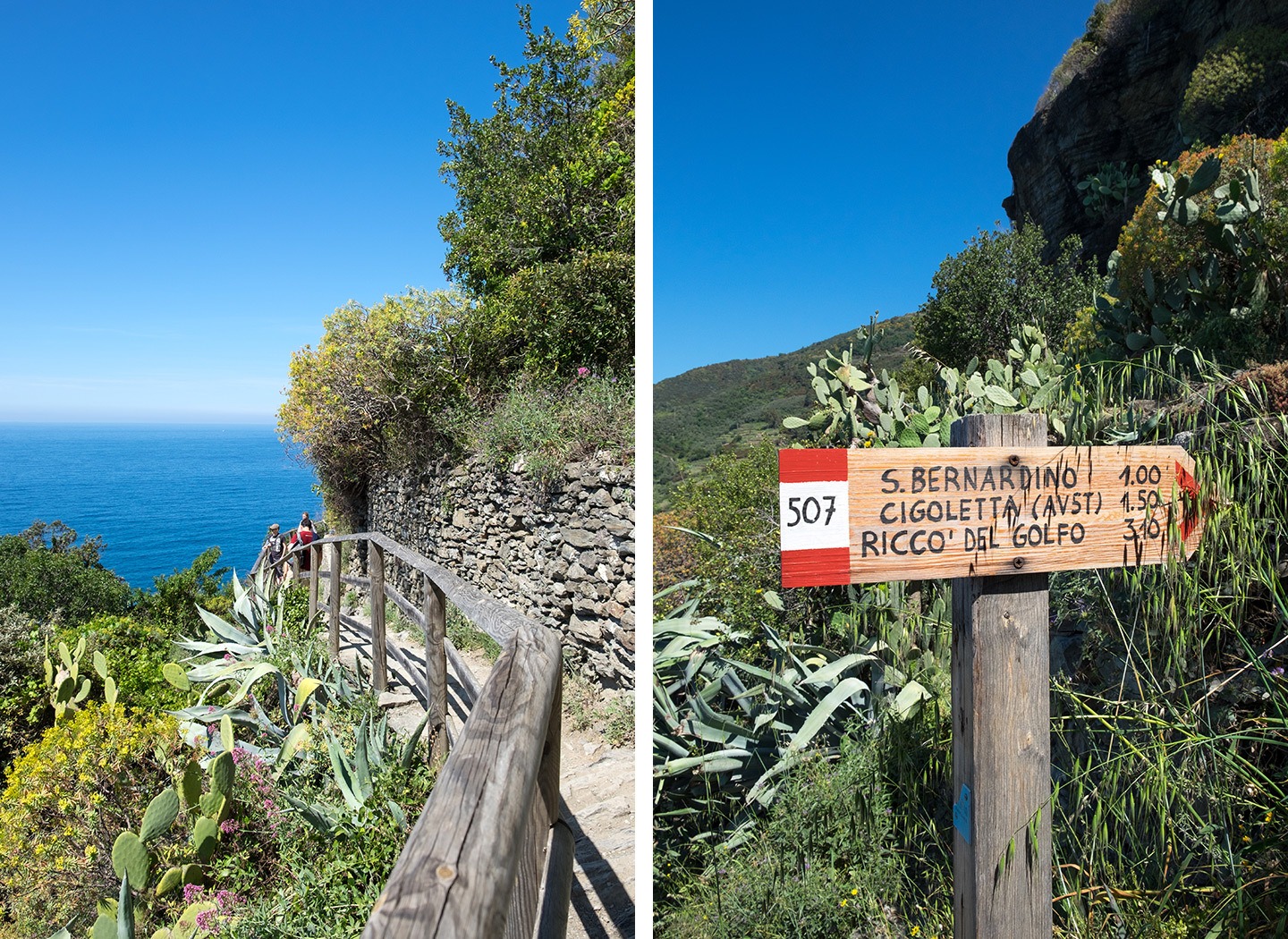 Food and drink
Food and drink is where the Cinque Terre starts to get a bit more expensive again – prices seem about a third higher than you'll find in less-touristy bits of Italy. As the villages are busiest in the daytime you don't usually find cheap lunchtime deals either. So to keep costs down we mixed up eating out and cooking in our apartment. We spent €85/£75 on groceries between the four of us. That covered breakfast every day, snacks and two simple pasta dinners. There aren't any big supermarkets in the Cinque Terre so if you're self-catering you'll need to stock up at the smaller grocery stores which can be a bit more expensive.
We also ate out for lunch three times and dinner twice, and got takeaway pizza in Corniglia on our last night, coming out at €100/£90 per person in total. An average lunch with one course and a glass of wine cost around €18/£16. I'd always leave room for gelato though – we were right by an amazing gelato shop so tried a new flavour each night (total €10/£9). We went out for a few Aperol Spritzes and bought some wine to drink on our balcony (€37/£33 in total). Bottles of wine from a local vineyard cost around €6 and a large beer €3.50, though prosecco was pricey for Italy at €10 a bottle (how much a bottle of bubbly costs around the world is my own version of the consumer price index – or rather my prosecco index!).
Total food and drink cost: €168/£151 per person – an average of €34/£30 a night each.
The grand total
So when you add it all up, the total cost came to €470/£420 per person (€94/£84 per day). Not a bad price for a wishlist destination like the Cinque Terre, especially as it's crazily popular now. You could probably cram a visit into a day or two but it doesn't cost much extra to stay a bit longer – accommodation often gets cheaper if you stay for longer, you have time to self-cater, walk the free hillside paths, etc.
Lower budget? If you want to save money, you could stay in Levanto or La Spezia rather than right in the Cinque Terre, where there's more choice of accommodation and more budget options. You could also cook more of your own food, steer clear of the prosecco and stock up on groceries before you arrive.
Higher budget? If you want to splash out, there are some gorgeous apartments with your own private roof terrace – or several four- and five-star hotels just outside the Cinque Terre. You can also hire a boat to sail along the coastline, try some of the high-end restaurants and drink as much prosecco as you like!
Pin it